Why Shop Hunting Stuff?
We are a small business that has been selling on the online front for over a decade. We have earned top rankings on both eBay and GunBroker and now we are going to better serve our customers by offering our own website.
But for those of you who aren't familiar with who we are, let me take a moment to hopefully convince you to at least shop our site and see what we have to offer.
1. We offer some really great prices!
We offer some of the best prices on some of the fastest selling firearms, accessories and hunting supplies on the internet.
We also offer free shipping on all orders, no matter the total, no matter the content!
2. Great customer service.
We are a small business and we know how difficult it is to compete with the "big boys" so we pride ourselves on our differentiated customer service. No question is too small to ask and no issue is taken lightly, so we've provided many ways for our customers to stay in touch. Our online sales department can be reached Monday -Friday, 9:00 - 5:00 at (618)-548-4153 and our storefront can be reached Tuesday- Friday 10:00 - 6:00 and Saturday 10:00 - 2:00 at (618)-740-0777. You won't have to sit through any automated voice messages pressing numbers waiting to talk to a real person, you'll be immediately placed with one of our staff to get the help you need when you need it.
If you have a question but enjoy computer communications, use our live chat app located at the bottom right hand corner of our website! It will put you through with a live operator and they will work through whatever problems or questions you have.
Finally, you can always send us an email via the live chat app on our website or send it directly to our online sales department at sales@shophuntingstuff.com. Someone will respond to your email within the next business day with your information.
3. Our history
We know that the past isn't always an indicator of the future, but we've prided ourselves on being a business that customers enjoy returning to, be it via the internet or walking through our doors. That is something we pride ourselves on and it is something we only want to improve upon as we move forward. If you're interested in our history feel free to read our About Us page on our website or contact us with any questions. Check out some of our shop photos and reviews below!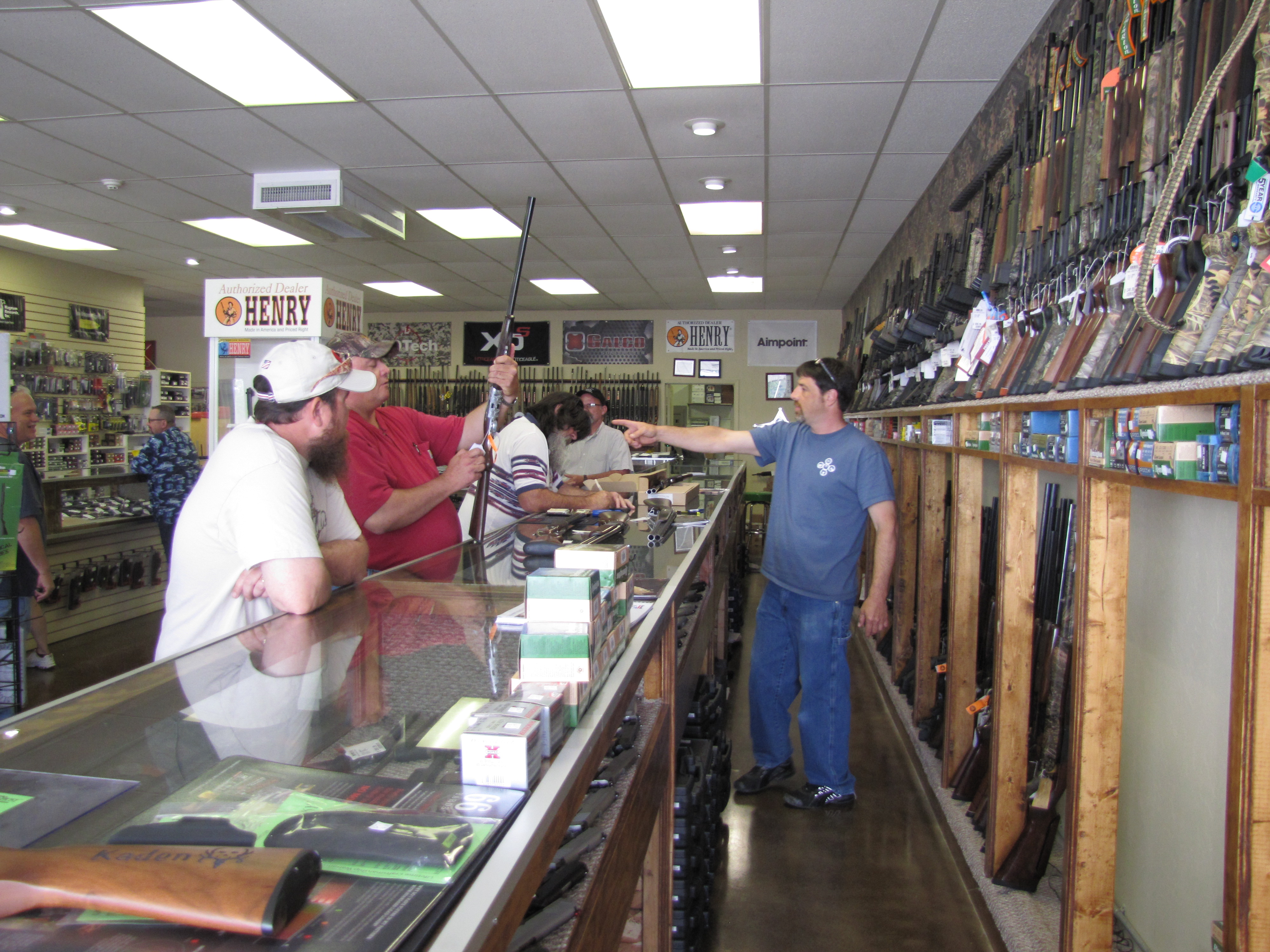 "Great Transaction, Super Fast Shipping, Pleasure to Buy From, Great Seller A+++++++"
eBay Buyer Review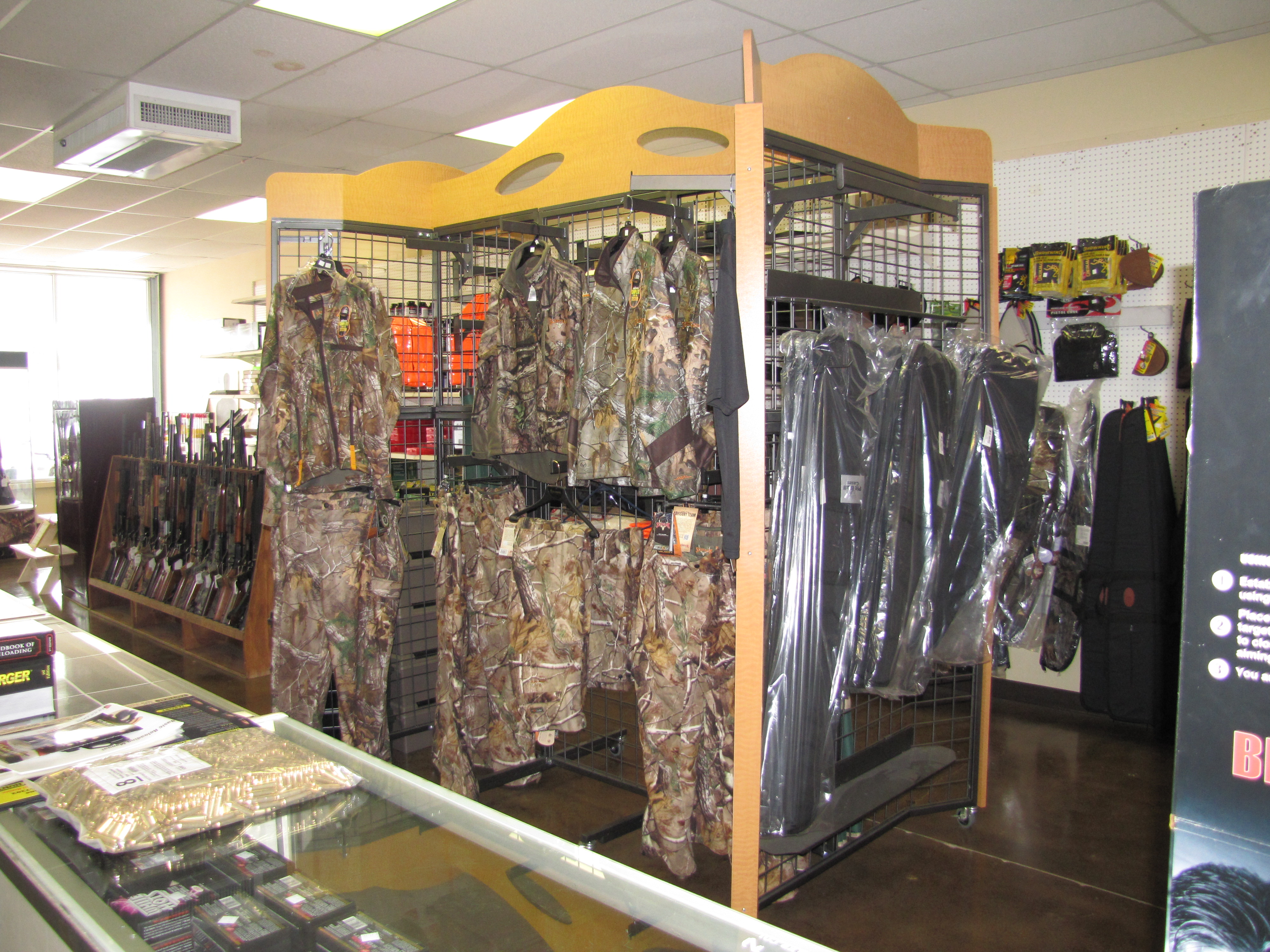 "Extremely Great experience with this seller. I highly recommend this seller."
eBay Buyer Review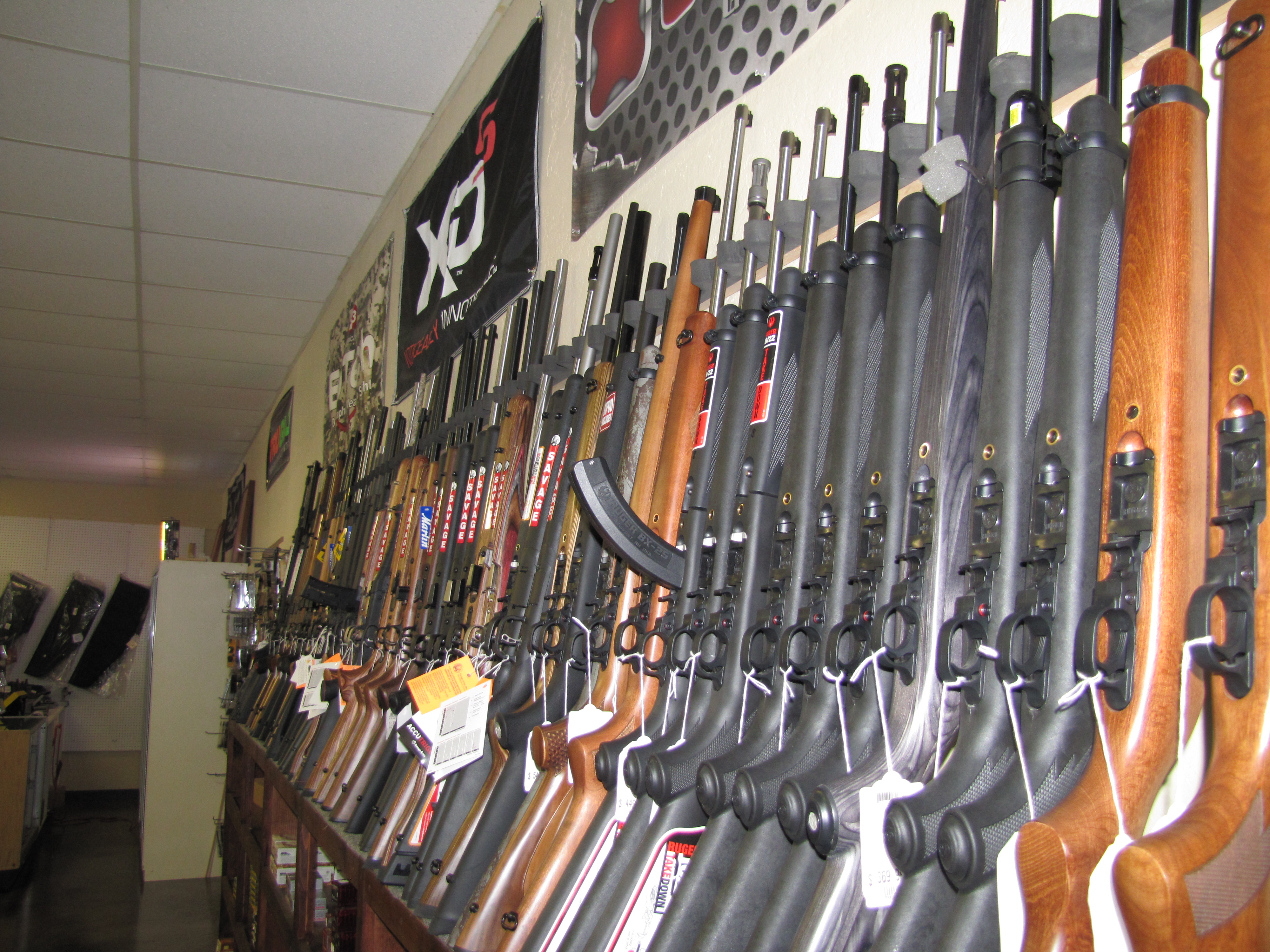 "All good! Thank you and I look forward to doing business with you again!"
GunBroker Buyer Review